DJ Marz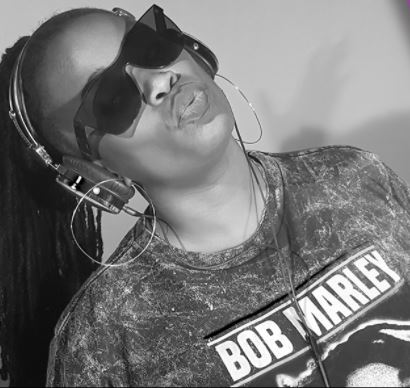 Jamaican born Marsha-lee Palmer, otherwise known as "Marz", loves nothing more than bringing the energy across the airwaves with her love for all genres of music and skills on the turntables. She is considered one of Cayman's finest radio personalities and affectionately dubbed 'Cayman's Female DJ', specializing in Reggae, Soca, Hip Hop, Dancehall and Club Top 40 Hits. Marsha-lee is a past student of the John Gray High School in the Cayman Islands. Her journey and obsession for music led her to master the art of "mixing" where she created a unique and edgy way of expressing herself creating a "synchronized" party vibe.
Over the years VJ Marz honed her professional hosting and mixing skills by interviewing and working with legends such as Gregory Isaac, Terry Linen, Tarrus Riley, Konshens, Sean Paul, Popcaan, Beenie Man, Movado, and Tami Chin, both locally and in Jamaica. Inspired by her passion for media, she started her communications studies at Knox College in Mandeville, Jamaica in 2002, and began her radio career shortly after in 2004.
She started out as an Entertainment & Event coordinator at Margaritaville, which handled operations for the Negril, Montego Bay and Turks and Caicos locations. Simultaneously she began working on a popular radio station in Westmorland for a show called 'Rise and Shine', which she served as a leading personality for many years. It was during this time she decided to push the boundaries in a predominately male industry, making a name for herself and rising to popularity. You can catch DJ Marz Monday to Friday from 11 am followed by Z99's Power Lunch at 12 pm and on IRIE 98.9 on the Afternoon Drive from 3pm - 7pm.
Contact DJ Marz
Join The Z99 Listener Club And Be the First To Hear About Events, Competitions And More!