EXTENDED TILL MONDAY 29TH AT MIDDAY!!!
Z99 wants you to join us LIVE from little Cayman for the Lost In Paradise weekend from Saturday 3rd August with Tortuga Fine Wine & Spirits, Flor De Cana & Paradise Villas!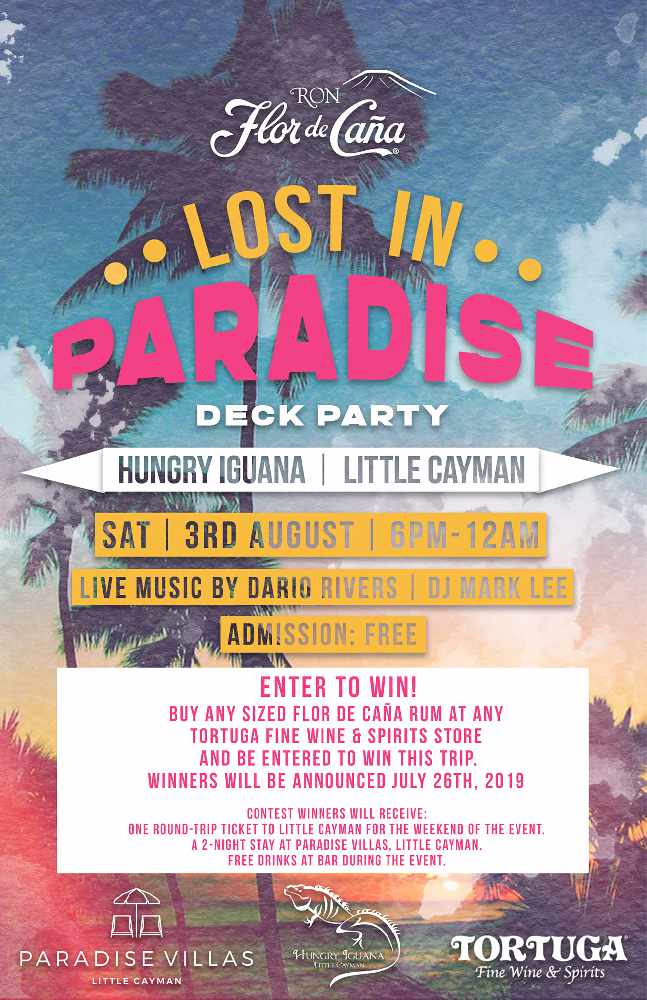 Visit your nearest Tortuga store and purchase ANY sized Flor de Cana rum to be entered in to WIN a trip to the Lost in Paradise Party in Little Cayman! Just write your Name and Contact Details on the back of your receipt, hand it to your sales person and cross your fingers!
Winners will be announced on the 29 July 2019.