Meet The Team
Teri Lynne
Z99 Morning Show Host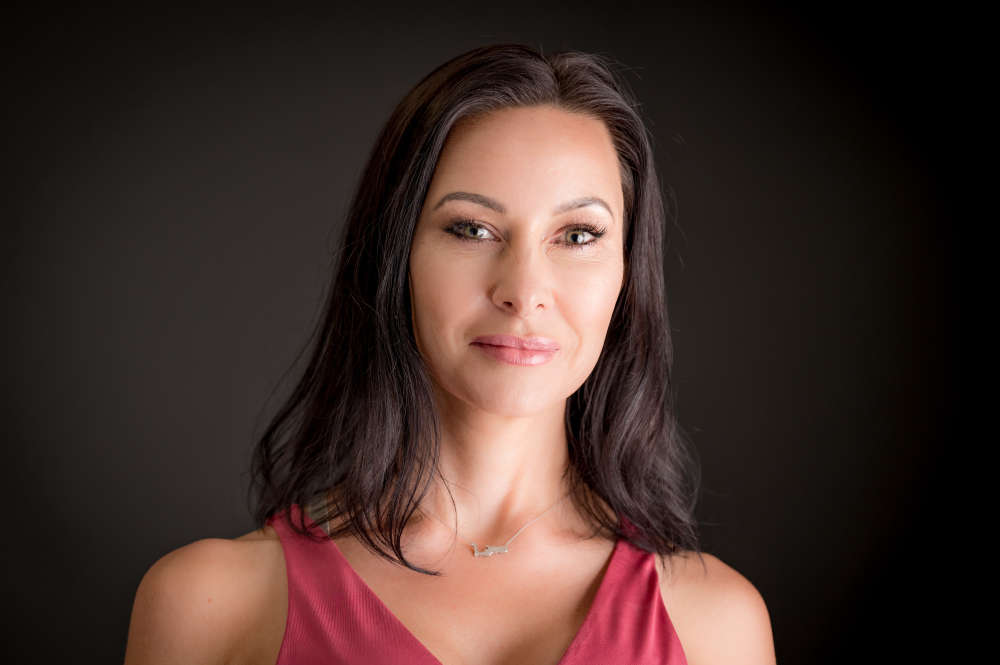 Teri Lynne was born in the prairies of Canada and traded her wheat fields for palm trees when she first moved to Cayman in 2006. She's the voice people have been waking up to on Z99 for 4 years. Teri's musical preferences are almost too vast and too strange to list them all, but she enjoys everything from: dance, house, oldies, hair bands, punk rock, modern rock, classic rock, 80's, and disco to name a few. Teri got her start in radio in 2006 and has been in love with it ever since. Previously a drama teacher and part-time actor Teri is no stranger to public speaking, performing, hosting, and voice-over work. When Teri is not working, she enjoys spending time with her friends, family, and her dog Roxy. She also loves traveling, acting, watching movies, writing, swimming, and will never pass up the chance for a good soak in a hot tub.
Fun Facts:
If she could invent a holiday, it would definitely involve agoutis! Tim and Teri, alongside the Cayman Islands Parrot Sanctuary created the first ever "Cayman Islands Agouti Day" in 2022 and we are hoping it will become an official holiday here!

The best piece of advice I've ever been given is: How you do anything is how you do everything.
Tim Hartman
Z99 Morning Show Host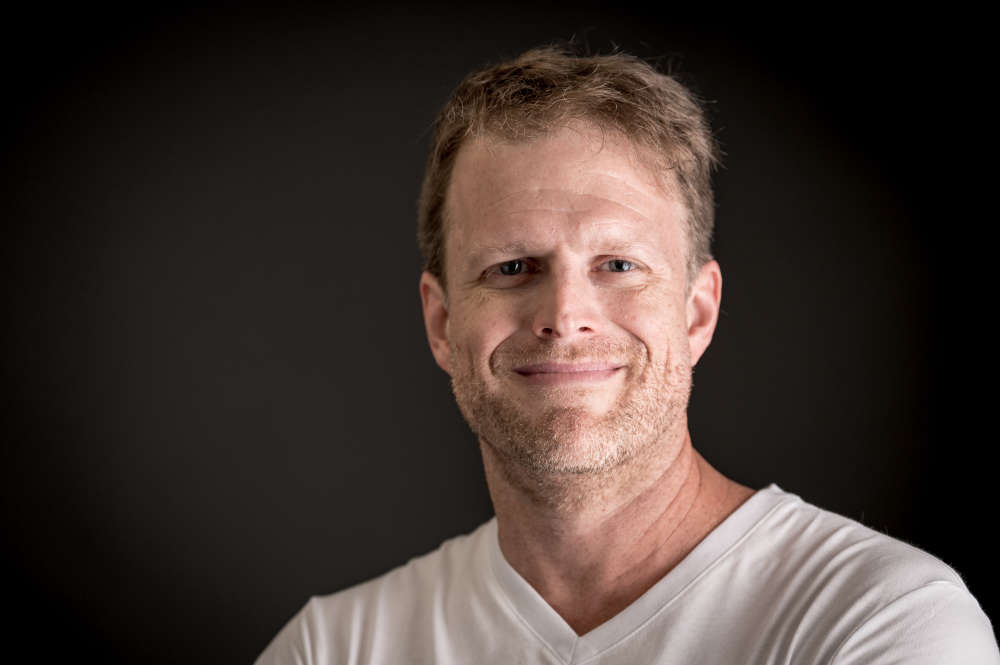 Tim was born in Ohio and generally nomadic in nature for the past two decades. He's ventured from Las Vegas to St. Louis to the Middle East, Jordan, Dubai and now the Cayman Islands! He's half of Z99's morning show with Tim & Teri, a favorite across the island. Tim's favorite part of the morning show is that people listen so closely to the show and that people remember specific conversations he and Teri have had on the show long after they've forgotten. "I'm grateful people listen so closely but it's also a reminder of the responsibility of conveying our thoughts in the most accurate way possible." One of his favorite musicians is John Coltrane because he has the perfect combination of a spiritual and musical style. When Tim is not working, he enjoys lazy Sundays with his cats.
Fun facts:
You may not know…. I'm fully synesthete (google it - are you?)

Another life…. Oh I was a mammal just not sure which one - probably a dog constantly distracted by shiny objects and squirrels.

The best piece of advice…learn something skilful with your hands (keep it clean)

If I could invent a holiday, it would involve…animals of course. Agouti Day is already a thing, and I am looking for the next Cayman animal to holidize.

If you're thinking of getting into media, learn how to speak and present yourself first and foremost. Second, learn everything on the technical side of audio AND video. Everything is necessary and media will continue to evolve in many unpredictable directions.

Superpower - the ability to communicate with all forms of life. I wanna be talking to my cats (specifically - it's killing me what they're plotting but I know it's not good), dogs, agoutis, comfort llamas, sea turtles, sunflowers, eggplants, flowers, grass, you get the
point, let's throw in humans while we're at it since we seem to have a few languages. Superpower would be quite helpful with all that.

Three words that best describe you: Spontaneous, sensitive, uncoordinated

'm very passionate about tackling the most important social issues in any country, particularly work towards poverty elimination and care for those escaping traumatic situations whether it's large-scale war or domestic issues here in Cayman or anywhere. I have a similar passion for care of animals and here in Cayman particularly as our pet overpopulation problem is ever more severe.

If I won the lottery - I'd build a vinyl record outlet in Cayman with 300,000 original vinyl albums. Completely impractical, but hey I won the lottery what do I care. I'd also build a brand-new Cayman Islands Humane Society building.
TONS OF NEW HITS ON IN THE MIX WITH HK™️

In The Mix With HK

Drake dropped a new album without any pre-release hype or fanfare and what a surprise it was. Kinda has a chill EDM vibe to it. Beyonce' just dropped "Break My Soul" a dance track with a classic House feel and speaking of dance, let's not forget the new Calvin Harris/Dua Lipa collab called "Potion". But wait…there's more.

JUSTIN BIEBER GETTING BETTER AND AN HK REMIX

In The Mix With HK

Justin Bieber let fans know he continues to get better while he's dealing with Ramsay Hunt Syndrome, a virus in his ear that has left one side of his face paralyzed.

POST MALONE GOING FOR THIRD #1 ALBUM

In The Mix With HK

They say lightning never strikes twice, but Post Malone doesn't have that problem and this week it could strike for a third time. His first two album releases both went to #1 on the Billboard Top 200 and now Post's third album, released last week could be doing the same shortly. Sales figures so far show he's got a great shot.