Teri Lynne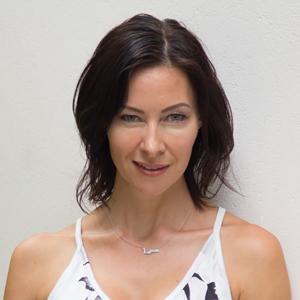 Teri Lynne hails from the Great White North (Canada) and has been the voice people have been waking up to on various stations for years! Teri got her start in radio in 2006 and has been in love with it ever since. Previously a drama teacher and part-time actor Teri is no stranger to public speaking, performing, hosting and voice-over work. She has acted in feature films, television shows, commercials, and toured Canada with several stage productions.
Teri's musical preferences are almost too vast and too strange to list them all, but she enjoys everything from Top 40, dance, house, oldies, hair bands, punk rock, modern rock, classic rock, '80s, rap, R & B, country, and disco to name a few!
When Teri is not working she enjoys spending time with her friends, family, and her dog Roxy. Teri's hobbies include traveling, acting, watching movies, writing, swimming, hot tubbing and just generally soaking up all that the Cayman Islands has to offer. She is attempting to write her first full novel loosely based on her life and her various job experiences. You can catch Teri weekdays On Air With Tim & Teri 6am-10am.

TONS OF NEW HITS ON IN THE MIX WITH HK™️

In The Mix With HK

Drake dropped a new album without any pre-release hype or fanfare and what a surprise it was. Kinda has a chill EDM vibe to it. Beyonce' just dropped "Break My Soul" a dance track with a classic House feel and speaking of dance, let's not forget the new Calvin Harris/Dua Lipa collab called "Potion". But wait…there's more.

JUSTIN BIEBER GETTING BETTER AND AN HK REMIX

In The Mix With HK

Justin Bieber let fans know he continues to get better while he's dealing with Ramsay Hunt Syndrome, a virus in his ear that has left one side of his face paralyzed.

POST MALONE GOING FOR THIRD #1 ALBUM

In The Mix With HK

They say lightning never strikes twice, but Post Malone doesn't have that problem and this week it could strike for a third time. His first two album releases both went to #1 on the Billboard Top 200 and now Post's third album, released last week could be doing the same shortly. Sales figures so far show he's got a great shot.