Taste of Cayman & Hurley's Media Scavenger Hunt
Be in with a chance to win tickets to the biggest and tastiest food festival on island.
Join the Taste of Cayman & Hurley's Media Scavenger Hunt!
Starting Monday, March 25 some of the giant Taste of Cayman illustrations, created by local artist Michelle Bryan, will be popping up at Taste of Cayman food and drink vendors around the island.
Using clues given to you on the Morning Show each day, locate the cut-out illustration, snap a selfie with it and post it in the comment section below the post on our Facebook page. Tag @tasteofcayman and the Taste of Cayman vendor, to be entered for your chance to win one of the 15 general admission tickets up for grabs. Remember to also use the hashtag #TasteOfCayman2019 to ensure we receive your entry.
Every day is a new chance to win. So tune in and listen out every morning, to get your daily clue.
This year's Taste of Cayman will bring together Cayman's favourite restaurant and drink vendors to the Festival Green, Camana Bay, on Saturday, April 6. With two stages, Experience Room, an All Things Cayman Area and a Kids Zone. This is an event that the whole family will want to join in on.

Don't miss out. Snap, share and tag for your chance to win!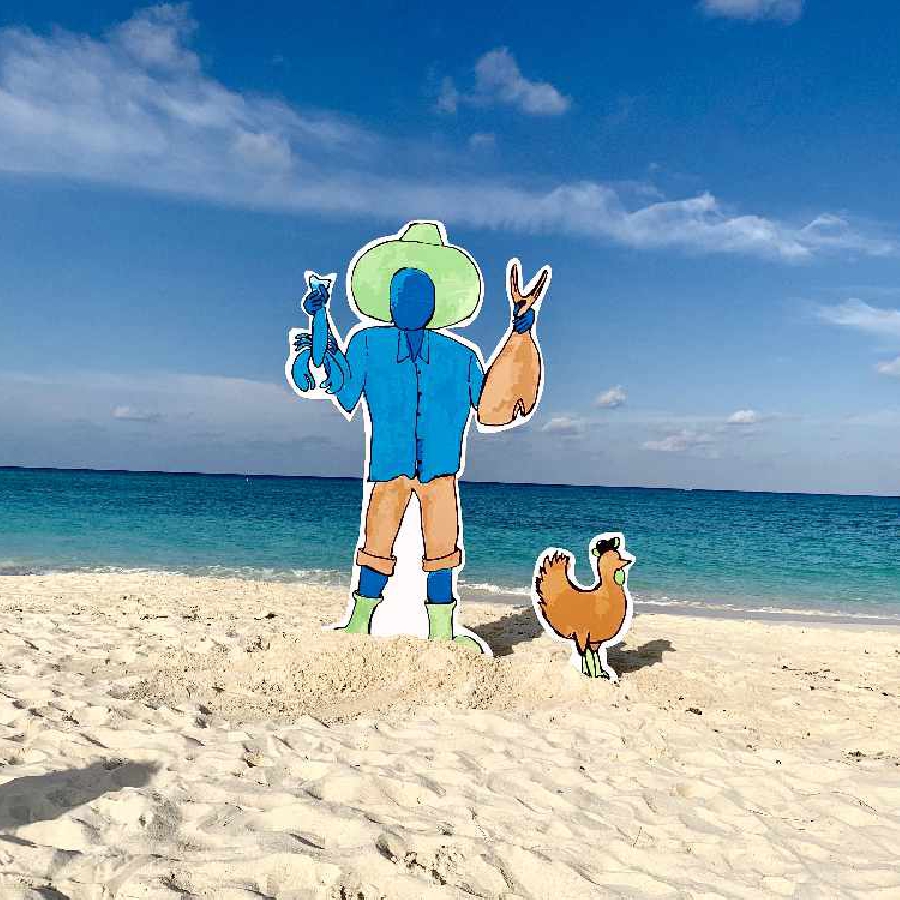 TONS OF NEW HITS ON IN THE MIX WITH HK™️

In The Mix With HK

Drake dropped a new album without any pre-release hype or fanfare and what a surprise it was. Kinda has a chill EDM vibe to it. Beyonce' just dropped "Break My Soul" a dance track with a classic House feel and speaking of dance, let's not forget the new Calvin Harris/Dua Lipa collab called "Potion". But wait…there's more.

JUSTIN BIEBER GETTING BETTER AND AN HK REMIX

In The Mix With HK

Justin Bieber let fans know he continues to get better while he's dealing with Ramsay Hunt Syndrome, a virus in his ear that has left one side of his face paralyzed.

POST MALONE GOING FOR THIRD #1 ALBUM

In The Mix With HK

They say lightning never strikes twice, but Post Malone doesn't have that problem and this week it could strike for a third time. His first two album releases both went to #1 on the Billboard Top 200 and now Post's third album, released last week could be doing the same shortly. Sales figures so far show he's got a great shot.